What is a Charter School?
Charter Schools have been in Florida since 1996.  Originally there were just 5 schools, but now Florida has over 400 schools, educating more than 137,000 students.  Charter Schools are public schools operated by a not-for-profit organization, and are setup to meet a specific need and serve as a laboratory for trying out innovative educational practices.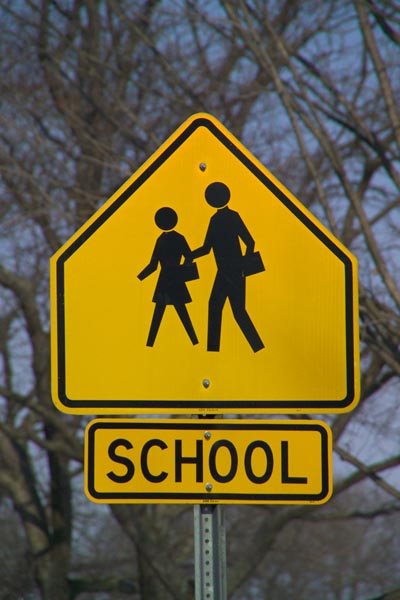 School districts may "authorize" charter schools to operate within their counties by granting a "charter."  A charter is a contract that spells out the responsibilities of the school, the district, and how the school will be held accountable for ensuring student success.  Beyond that, charter schools are given a great deal of autonomy in both district rules, as well as state laws.  The state law authorizing charter schools say that any law the does not specifically say they apply to charter schools, do not apply.  This allows charter schools to be free from much of the bureaucracy that hinders progress in traditional public schools.
From the district's perspective, a charter school is like a contracted service.  They have a contract with the not-for-profit agency to provide educational services for the students who attend.  In exchange the district pays the charter school a percentage of revenue it receives from the state for each student (generally 95%).  From the parent's perspective, a charter school is one of many choices available to them, just as any other public school.
Pinellas Primary Academy was established to fill a need in Pinellas County.  In 2002 Pinellas Preparatory Academy opened its doors for students starting in fourth grade.  The school was established as a place where "emotionally mature" students could attend and be given the attention and academic challenges they deserved. However, in the 8 years since, we have seen that a need exists for younger students to be allowed the same creative environment that challenges those high achieving students who want to achieve more. As a result, we opened Pinellas Primary Academy in 2011 as a place for primary students to be challenged in the same way middle school students have been at Pinellas Preparatory Academy.
To learn more about charter schools, we encourage you to visit the Florida Consortium of Public Charter Schools, of which we are a member, and visit the Parents for Charter Schools organization in the state of Florida.